Cards
"Creature Feature" Animal Greeting Cards and JOY! Heart Cards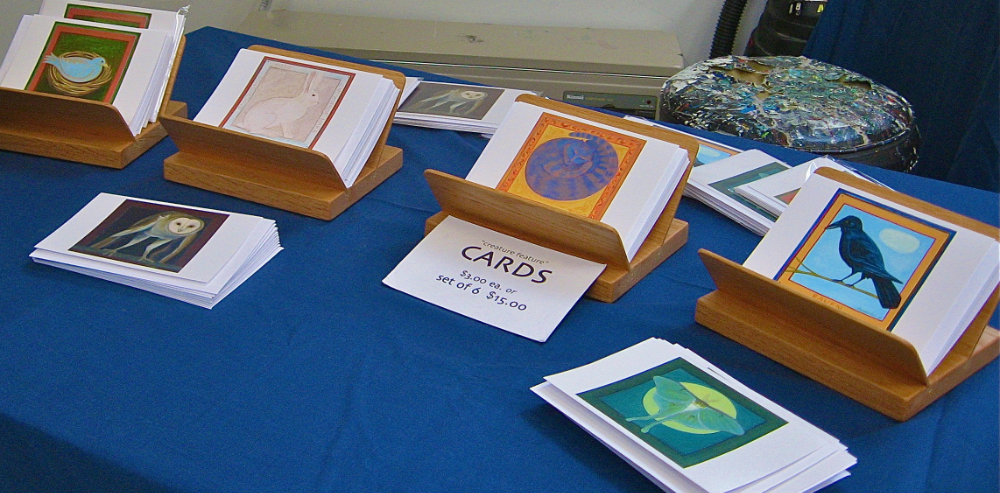 Greeting Cards!
Choose from six lovely, strong, colorful animal images to send your words around the world!  Square image on 4″x6″ blank inside cards! Raven, Spiral Cat, Snowshoe Hare, Blue Dove, Luna Moth and Barn Owl.
$3.00 ea. or set of 6 $15. plus tax and shipping. Contact sarah@sarahbrandonart.com or call 207-546-2998
Cards also available at…  The River Lily in Milbridge, ME., Book Stacks in  Bucksport, ME. and Huston-Tuttle Gallery One in Rockland, ME.